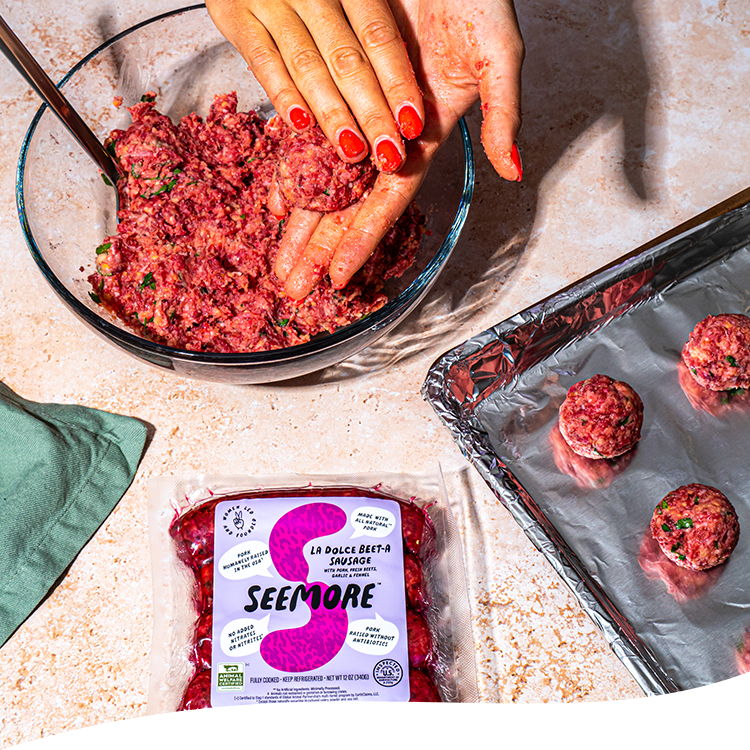 SUPERB
GOD I LOVE THIS PRODUCT AND THIS COMPANY. MAY YOUR DAYS BE FULL OF GRACE AND YOUR FINGERS FULL OF GREASE.
BTW I LOVE THE BAG IT LOOKS LIKE IT BELONGS AT A KALI UCHIS CONCERT.
Amazing packaging and product
I was so blown away by the shipment packaging! Everything was recyclable, compostable, or reusable. The sausages arrived super cold. I pickup a couple of flavors from my supermarket (Sprouts), but don't get the full line, so it was fun to try all of them. I especially LOVE the breakfast sausages and chicken soup ones. 10/10 will buy again.
Great assortment
It's really nice to have the chance to try all the different flavors. Now I can compare and find out which ones I like best. I've tried two so far and if they are any indication I'm going to like all of them.
We've only tried 3 of the 7 different varieties so far. All have been wonderful! They arrived nice and cold all the way out to the PNW. Nicely packaged in ecofriendly packaging. Looking forward to trying the rest of them. Definitely will be coming back for more.